National Public Radio reported today that prescription of placebos by American doctors may be a common practice. Placebos are a form of off label use where the medicine is not shown to treat a patient's diagnosed ailment, but the influence on the particular patient is hoped to be positive–sometimes from nothing more than positive thinking and expectations. And the majority of doctor's surveyed find it acceptable, according to news from a study of internists and rheumatologists published in the most recent edition of the British Medical Journal.
NPR's report quotes Robert Sade, a surgeon, suggesting that such prescriptions are a grayish area in medical ethics. The American Medical Association's position is summed up this way:
"[I]f doctors want to use placebos, they should tell patients that one or more of the pills they're getting is not specifically designed for their illness, but that some have found it helpful."
I shudder. Outside of research where subjects are told upfront they may receive placebos, the practice is clearly a problem. First, autonomy and informed consent are paramount in our relationships with physicians, dentists, and every professional for that matter. Only you can take a meaningful measure of your own quality of life and assess whether any treatment worthwhile in light of the disclosed risks and drawbacks. In the process you rely on your doctor to be honest with you–a placebo is simply a lie. It undermines the entire basis of autonomy.
But, philosophical nuances aside, there is a second, more practical concern embedded in this news about placebo prescribing. Many of us are under the care of more than one doctor over the course of our lives. If doctors aren't absolutely open with patients how can patients convey an accurate picture of their health to another provider when asked?
Autonomy is so important to me personally that I even write "Patient expects complete candor and autonomy" in the "other concerns" section whenever I fill out a new patient intake form.
Once in a while a doctor's negative reaction to this has raised a red flag and I sought care elsewhere. More often it has lead to clear expectations, a better bedside manner, and the foundation for robust trust and openness to follow. Of course, within this framework I respect my doctors' professional knowledge. After all, that's why I hired them.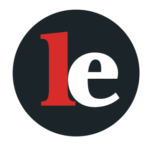 The Legal Examiner and our Affiliate Network strive to be the place you look to for news, context, and more, wherever your life intersects with the law.